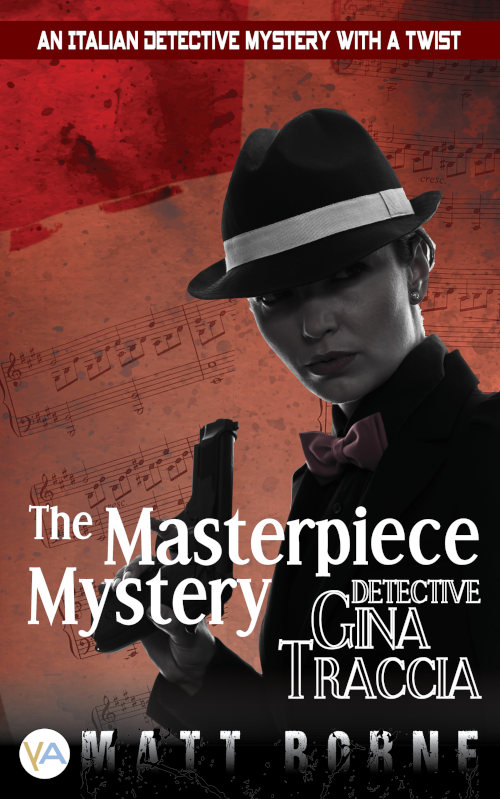 The Masterpiece Mystery
Join Italian Detective Gina Traccia on a heart-pounding chase across Europe in search of a stolen music score!
While on holiday in Venice, Gina is approached by a famous composer who desperately needs her help to recover his stolen symphony. What starts off as a simple investigation soon turns into a high-stakes chase across Europe, with Gina hot on the trail of the thieves who are after the priceless masterpiece.
But it's not just a race against time for Gina and the composer but also a journey to solve the puzzle and crack the case.
And the best part? You get to be a part of the action! As you follow Gina on her journey, you'll have to put your detective skills to the test and solve the puzzle to unravel the mystery of the stolen symphony. From Venice to Berlin, this action-packed thriller is a must-read for fans of crime and mystery novels.
Approx. Price: €/$ 2.99
---
Author: Matt Borne
ISBN: 978-91-89225-90-9 (e-book)
Amazon Kindle Exclusive
Date of publication: 2023-03-21