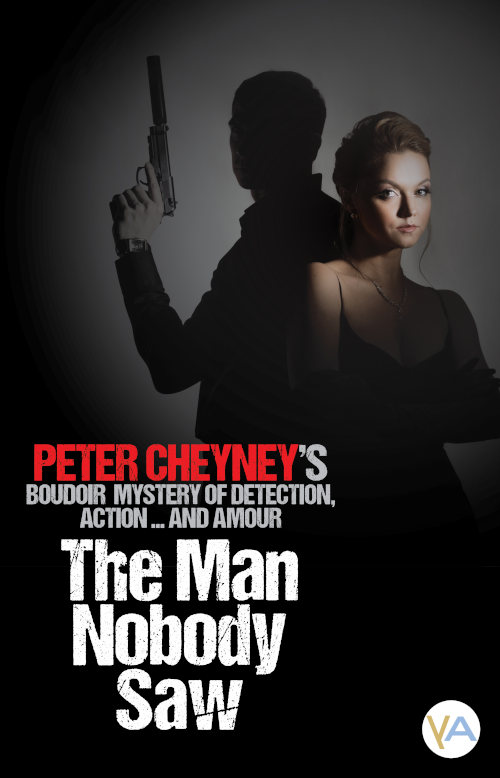 The Man Nobody Saw
A boudoir mystery of detection, action … and amour.
Johnny Vallon exchanges the dangers of total war for the equally hazardous challenges of Chennault's Investigations. And in the heart of London, murder hits home – right in Chennault's office.
Chennault, himself, owner of the flourishing detective agency, is found slumped over his desk. Heart trouble is the official diagnosis. But Vallon knows better, and proves it.
During the short period of fifteen years Peter Cheyney managed to write more than thirty books. Resulting in sales which run into millions of copies.
Cheyney's stories are about the grim, the slick, the seductive and the amusing – just true to life as Cheyney knew it. You will find plenty of strong meat, well spiced with humour in good measure. Detectives, gamesters, thieves, and hard-living beauties makes a glorious story of excitement, humour, suspense, crossing and double-crossing.
---
Author: Peter Cheyney
ISBN: 978-91-89225-73-2 (print)
ISBN: 978-91-89225-72-5 (e-book)
Print format Paperback: 135 x 210 mm
Pages: 264
Published: 2023-05-22
Formats: E-book, Print